Glenys Mills Memorial Trophy
Originally a small Trophy, for Grand Prix results for the year, given by Glenys Mills from a grade win in correspondence chess. After the death of Glenys, 26 October 2016, the Club had the Trophy renamed and rebuilt.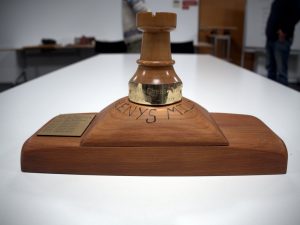 Click on the image for a larger version.